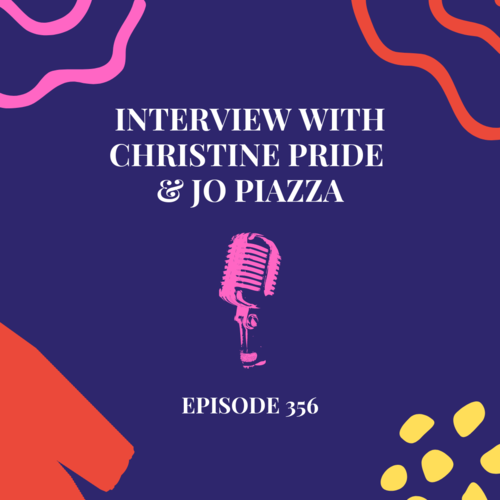 This week on From the Front Porch, Annie is interviewing Christine Pride and Jo Piazza, the authors of We Are Not Like Them.
You can order their book from The Bookshelf at the link below:
From the Front Porch is a weekly podcast production of The Bookshelf, an independent bookstore in South Georgia. You can follow The Bookshelf's daily happenings on Instagram at @bookshelftville, and all the books from today's episode can be purchased online through our store website, www.bookshelfthomasville.com. 
A full transcript of today's episode can be found here.
Special thanks to Studio D Podcast Production for production of From the Front Porch and for our theme music, which sets the perfect warm and friendly tone for our Thursday conversations. 
If you'd like to support From the Front Porch, please leave a review on Apple Podcasts. Your input helps us make the show even better and reach new listeners. All you have to do is open up the Podcast App on your phone, look for From the Front Porch, scroll down until you see 'Write a Review' and tell us what you think.
Or, if you're so inclined, support us for $5 a month on Patreon, where you can follow along as Hunter and I conquer a classic and participate in live video Q&As in our monthly lunch break sessions. Just go to: 
We're so grateful for you, and we look forward to meeting back here next week.
Libro.FM:
Libro.fm lets you purchase audiobooks directly from your favorite local bookstore (Like The Bookshelf). You can pick from more than 215,000 audiobooks, and you'll get the same audiobooks at the same price as the largest audiobook company out there (you know the name). But you'll be part of a different story -- one that supports the community. All you need is a smartphone and the free Libro.fm app.
Right now, if you sign up for a new membership, you will get 2 audiobooks for the price of one. All you have to do is enter FRONTPORCH at checkout or follow this link:
Flodesk:
Do you receive a weekly or monthly newsletter from one of your favorite brands? Like maybe From the Front Porch (Or The Bookshelf)... Did you ever wonder, 'how do they make such gorgeous emails?' 
Flodesk is an email marketing service provider that's built for creators, by creators, and it's easy to use. We've been using it for a couple of years now, and I personally love it. And right now you can get 50% off your Flodesk subscription by going to: